Multidimension desk:
As every year, from 1st April, the RSA, family allowances and the activity bonus (prime d'activité) will be increased by 1.6%. This revaluation is calculated on the basis of the annual evolution of the consumer price excluding tobacco. In addition, an exceptional increase of 4% in CAF benefits had already taken place in July 2022.
A category-wise table of increased RSA amounts is given below that beneficiaries can compare according to their financial situation.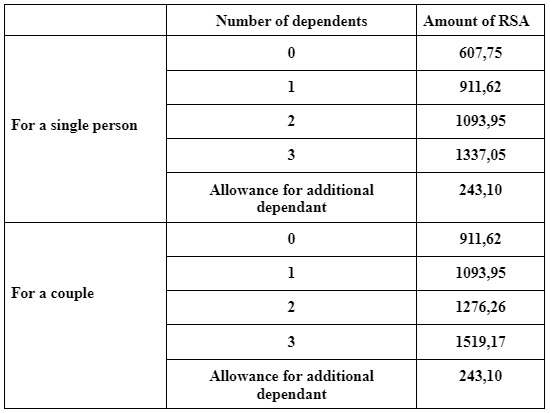 Family Allowance increase table effective from 1st April: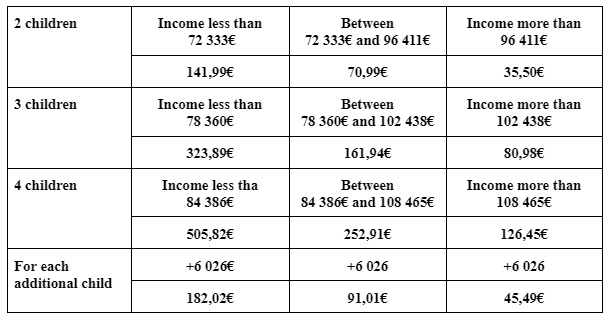 Revalorisation des prestations de la CAF dès le 1er avril
Ce 1er avril, comme chaque année, le RSA, les Allocations familiales ou encore la Prime d'activité se verront augmenter de 1.6%. En effet, cette revalorisation est calculée à partir de l'évolution annuelle du prix de consommation hors tabac. De plus, une hausse exceptionnelle de 4% des prestations de la CAF avait déjà eu lieu au mois de Juillet 2022.
Un tableau des montants du RSA majoré par catégorie est présenté ci-dessous afin que les bénéficiaires puissent les comparer selon leur situation financière.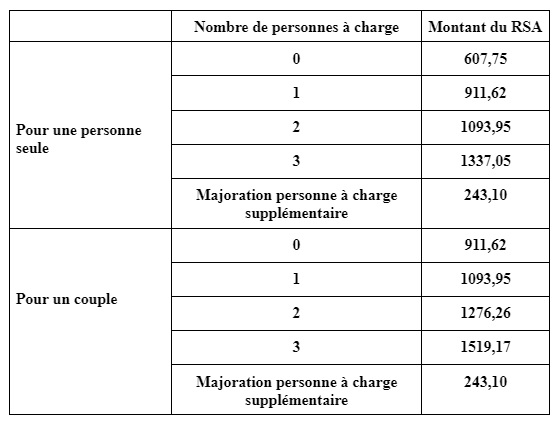 Récapitulatif des augmentations de l'Allocations familiales dès le 1er avril: